Special issue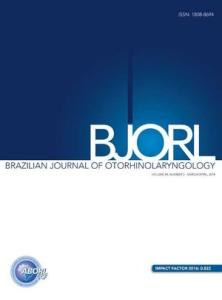 This article is part of special issue:
Vol. 88. Issue S2
More info
Full Text
SARS-CoV-2 pandemic killed over 6 million people worldwide. Although COVID-19 is mainly known for lung infection, several extrapulmonary tissues had been described as infected by SARS-CoV-2 during the acute disease. At least for the initial variants, children were supposedly less exposed to the virus, predominantly presenting mild or asymptomatic infection. In the present study, we describe how SARS-CoV-2 can silently infect palatine tonsils and adenoids from asymptomatic children. We studied 48 children who underwent adenotonsillectomy between October 2020 and September 2021. None of them had experienced signs or symptoms of acute upper airway infection in the month prior to surgery. Nasal cytobrush, nasal wash and adenotonsillar tissue samples were tested by RT-PCR, immunohistochemistry (IHC), flow cytometry and neutralization assay. SARS-CoV-2 was detected in at least one sample in 12 patients (25%). SARS-CoV-2 genome detection rate was 20% in the tonsils, 16.27% in the adenoids, 10.41% of nasal cytobrushes and 6.25% of nasal washes. IHC confirmed the presence of SARS-CoV-2 nucleoprotein in 15 out of 16 positive tonsils samples, both in epithelium and lymphoid compartment. Flow cytometry revealed that CD123+ dendritic cells were the most frequently infected cell type (10.57%) followed by CD14+ monocytes (6.32%), CD4+ T lymphocytes (1.75%), CD20+ B lymphocytes (1.67%), and in less extent CD8+ T lymphocytes cells (1.36%). In conclusion, tonsils and adenoids are important sites of SARS-CoV-2 infection in asymptomatic children. Positive immunostaining in adenotonsillar tissue samples suggest that lymphoid tissue can be a reservoir of SARS-CoV-2 and may play an important role in community dissemination. It remains unclear for how long the lymphoid tissue can sustain the SARS-CoV-2 in a persistent infection, and whether this persistence has any impact on virus transmission.
Keywords: COVID-19; SARS-CoV-2; Children; Tonsils; Adenoid.