Special issue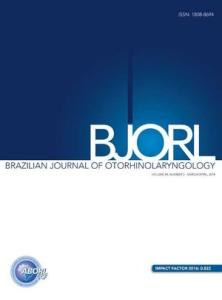 This article is part of special issue:
Vol. 88. Issue S2
More info
Full Text
After ageing, the larynx undergoes structural and functional alterations, called presbyphony, which can compromise the vibratory pattern of the vocal folds and negatively affect the voice. Among the various structural changes, there are the increase in the extracellular fibrous matrix and the decrease in hyaluronic acid. As fibroblasts are important components of the lamina of vocal folds, responsible for the production of collagen and elastic fibers, we consider it important to know the behavior of these cells in the larynx of the elderly to better understand the pathophysiology of presbyphony.
Objective: To study the concentration of fibroblasts in the vocal folds of the elderly by immunohistochemical analysis.
Material and methods: The vocal folds of 13 cadavers were distributed into two groups (n-5, age between 18 and 40 years; n-8, age above or equal to 75 years), dissected and prepared for immunohistochemical analysis using the Antibody S100 (AB 41532-ABCAM. Cambridge, Cambridgeshire), for fibroblasts. The sites analyzed were flavaic macules and medial (or vibratory) part of the vocal folds. The image J program was used for cell counting.
Results: Higher concentration of fibroblasts was identified in the flavaic macules of the larynxes of young adults and in the medial part of the vocal folds of the elderly. However, these results did not determine statistically significant differences, allowing us to affirm that there was no effect of age on fibroblast concentration in the vocal folds.
Discussion: The fact that we did not identify quantitative changes in fibroblast concentration in the larynxes of the elderly when compared to the larynxes of young adults, allows us to assume that there are qualitative functional alterations in these cells capable of altering their behavior.
Conclusion: In the larynx of the elderly, the fibroblast population remains similar to that observed in the larynxes of young adults, both in flavaic macules and in the body of the vocal folds, possibly responsible for the constant production of fibrous matrix in the lamina itself. Functional changes in these cells are probably more marked than quantitative ones.
Keywords: Presbyphonia; Vocal folds; Elderly; Fibroblasts.