Special issue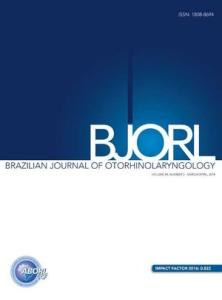 This article is part of special issue:
Vol. 88. Issue S2
More info
Full Text
Introduction: Prelingual deafness has a great impact on communication and, consequently, on cognition, school performance, emotional development and psychosocial well-being. In cases of severe-profound deafness, cochlear implants (CI) may be indicated. Many hospitals provide this treatment in Brazil through the public health system. However, there are few national studies that evaluate the performance of patients implanted in developing countries.
Objective: To evaluate the rate of loss to follow-up in a CI program from the public health system in Southern Brazil as well as the characteristics of hearing loss, sociodemographic, sociocultural and the development of oral language in children with prelingual deafness.
Methods: Retrospective cohort study with children who underwent CI surgery between 2010 and 2020. Data was collected through of interviews and review of medical records. The language development assessment was performed using the MUSS, MAIS and IT-MAIS scales. For the classification of language development we used as parameters the values (mean±SD) found in a previous national study. From those values, the Z score for each patient at each hearing age (time of experience with the CI) was calculated.
Results: Of the 189 children implanted between 2010 and 2020, 129 were included in this study. The rate of loss to follow-up in the program was 31.7%. The mean age at first CI surgery was 40.5 (±16.9) months, with 77.5% of patients having received a unilateral implant. Language results below the expected for hearing age (<Z score −1) for the MAIS score were found in 59.7% of the sample, while for the MUSS score the proportion was 62%.
Conclusions: The high rate of loss to follow-up in the program is a fact that deserves attention together with the low percentage of language development of these patients. Some variables emerge as potential prognostic markers for this population and are in line with findings from other studies in the literature. However, such correlations deserve more attention in prospective and longitudinal analyses.
Keywords: Cochlear implant; Prelingual deafness; Language development disorders.