Special issue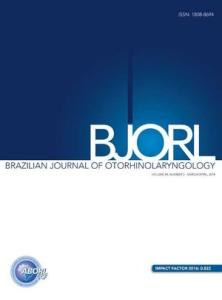 This article is part of special issue:
Vol. 88. Issue S2
More info
Full Text
Rhinoplasty is the most performed cosmetic surgery on the face and the great challenge for the surgeon is to achieve the desired result, keeping the respiratory function of the nose unchanged, since the function should never be impaired due to aesthetics. For surgeons who perform rhinoplasties, knowledge of the structure and function of the nasal valve region is essential. The valve area is a complex structure, and differentiated into a carytillaphenous and bone segment. Surgical treatment aimed at improving nasal valve function cannot follow a single reference, each case should be carefully examined in order to define the main flaw to be corrected: the narrow nasolabial angle, failure in the stability of the asa, function of the deficient internal nasal valve, the anterior septum asymmetrically symmetrically the airways causing obstruction or failing in structural and functional support to the alar cartilage complex and its junction with the upper lateral cartilages, the scroll area. We carried out a bibliographic review work evaluating the types of nasal valve insufficiency, how to perform the diagnosis, and the entire arsenal of surgical techniques that we have to treat nasal valve insufficiency. Thus, we can guide nose surgeons in the prevention of functional lesions in search of an aesthetic result and in the choice of treatment for the different anatomical, congenital or acquired alterations found in these patients.
Keywords: Rhinoplasty; Nasal valve failure; Surgical treatment.