Special issue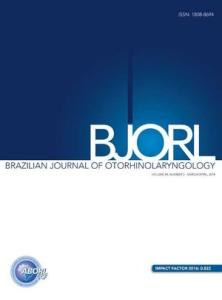 This article is part of special issue:
Vol. 88. Issue S2
More info
Full Text
Objective: To record the presence of S. pneumoniae in middle ear effusion (OMe) and nasopharynx (NF) of children with recurrent acute otitis media (OMAR), documenting and analyzing differences that could be related to the use of two different types of pneumococcal vaccine (PCV10 and PCV13).
Methods: We analyzed 278 OM And 139 NF samples obtained from 139 children (ages 6 months and 9 months and 10 months; median of 21 months) submitted to myringotomy and ventilation tube insertion by OMAR, between June 2017 and June 2021. Patients had no signs of acute otitis media or respiratory tract infection and were not under antibiotic therapy at the time of the procedure. The aspiration of the OMS was performed by tympanocentesis, using an Alden-Senturia collector and the NF sample was collected with swab. Bacteriological studies were initiated less than 45min after obtaining the material and a part of the sample was stored at −20°C for further PCR analysis. Direct molecular determination of pneumococcal serotypes was performed by real-time PCR. Statistical analysis performed with the Mann–Whitney (numerical variables) and chi-square or exact Fisher tests (categorical variables) and measure of association of prevalence ratio together with 95% confidence interval and significance level of 5%.
Results: Vaccination coverage was 77.7% with basic regimen plus booster dose and 22.3% with basic regimen. In OM, S. pneumoniae was cultured in 7 (5%) of the children and detected by PCR in 52 (37.4%) of them, an increase of about 7 times (95% CI: 3.5–15.8). Of the 52 CRP children (+), 30 received PCV10 and 22 received PCV13 (p=0.303). In NF, S. pneumoniae was cultured in 29 (20.09%) of the children and detected by PCR in 58 (41.7%) of them, a two-fold increase (95% CI: 1.37–2.92). Of the 58 CRP children (+), 39 received PCV10 and 19 received PCV13 (p=0.002). Pneumococcus of serotype 19A was the most found, both in OMAs (24 of 52 children – 46.1%) and nf (37 of 58 patients – 63.8%). Serotype 19A was more detected in OMe and NF of children who received PCV10 (p=0.040 and p=0.035, respectively).
Conclusion: S. pneumoniae remains very prevalent in NF and in the middle ear of children who develop otitis media. In a group of Brazilian children with OMAR, there was no significant difference in the pneumococcal rates found in the OMOs of children vaccinated with PCV10 or PCV13, but the NF of those vaccinated with PCV13 had significantly less pneumococcus. Serotype 19A was the most prevalent in both NF and OMOs, confirming its importance as colonizer and cause of pneumococcal disease, although its prevalence was significantly lower, both in NF and in OMOs of children vaccinated with PCV13, when compared with those immunized with PCV10. CRP increased, between two and seven times, the possibility of germ detection when compared to the cultural examination. The analysis of the distribution of pneumococci and their serotypes in different countries can contribute to continuously estimate the impact of PCV and the possible need to modify and improve them.
Keywords:Haemophilus influenzae; Middle ear; Otitis media; Pneumococcal vaccination; Streptococcus pneumoniae.