Special issue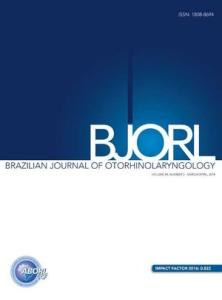 This article is part of special issue:
Vol. 88. Issue S2
More info
Full Text
Septal deviation has high prevalence in population and it is an important cause of nasal obstruction which may decreases quality of life.
Objective: Assessing the impact of septoplasty in patients with deviated septum and nasal obstruction based on a quality-of-life questionnaire.
Methods: Prospective design. Patients undergoing septoplasty were assessed by the NOSE questionnaire before surgery, 2 months after surgery and 6 years after surgery. We evaluated the surgical improvement based on total score, the magnitude of the surgery in the disease-specific quality of life and the correlation between the preoperative score and postoperatively improvement.
Results: Twenty-six patients were included in the study. The mean age of patients undergoing surgery was 33.7 years. There was a statistically significant improvement in the preoperative NOSE score, after two months and after 6 years.
Conclusion: Septoplasty resulted in improvement in quality-of-life in adults with septal deviation and nasal obstruction.
Keywords: Septoplasty; Septal deviation; Nasal obstruction; Quality-of-life.