Special issue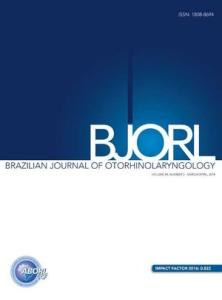 This article is part of special issue:
Vol. 88. Issue S2
More info
Full Text
Objective: Analyze the relationship among the inadequate rehabilitation of hearing loss and the influence over the word recognition score.
Methods: Evaluation of 102 patients separated into two groups – a group with regular use of hearing aids and a group with irregular use of them – to correlate the word recognition score between both groups.
Results: First group (regular use of hearing aids) showed a improve tendency of the score (p<0.001) when compared to the audiometry of the moment of the rehabilitation and the last audiometry. In contrast, the second group showed a deterioration of the word recognition (p=0.012) between the audiometries.
Conclusion: There is an association between the inadequate use of hearing aids and the worsening of the word recognition score, influencing the speech comprehension. This could lead to social impairment and, consequently, social isolation, depressive symptoms and dementia.
Keywords: Hearing loss; Rehabilitation of the hearing loss; Dementia.