Special issue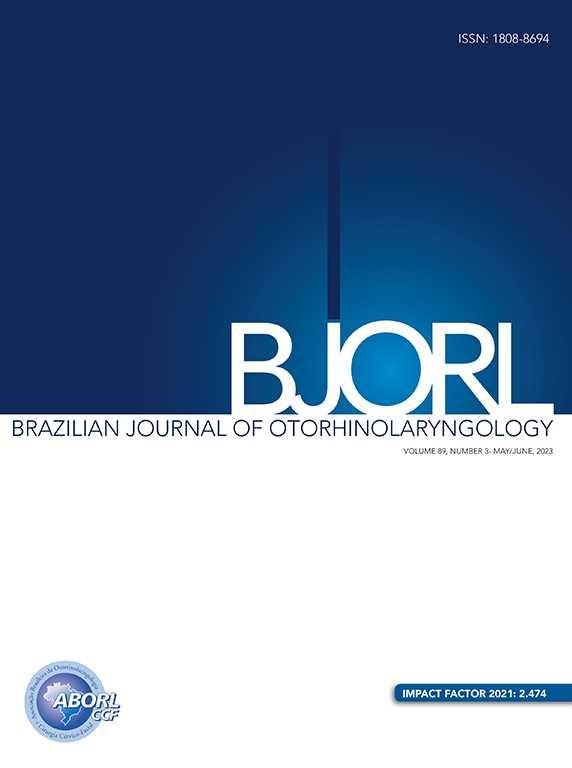 This article is part of special issue:
Vol. 88. Issue S2
More info
Full Text
Objective: To investigate the surgical results and clinical performance of an active osseointegrated implant system with piezoelectric technology.
Method: National, prospective multicenter study of repeated measures. The study was approved by the Ethics Committee under opinion CEISH 0559-2019. Patients with conductive or mixed hearing loss in the ear to be implanted with quadritonal mean (MQT4=mean of 0.5, 1, 2 and 4kHz) of bone pathway thresholds for pure tone of up to 55dB NA were included. Patients with unilateral sensorineural hearing loss (PANU) who were candidates for osseointegrated implant surgery were also included. Surgical parameters, functional gain (GF) and self-perception of benefits were evaluated. Surgical data were recorded on an electronic data collection platform. The funiconal gain was obtained by comparing the pre-surgical audiometric thresholds without assistance, with the post-cirugic thresholds with the implanted system, in a free field with the speaker positioned at @@0. Azimuth 1 meter from the participant's head. Participants also completed the COSI questionnaires reporting subjective expectations and perceptions of benefit.
Results: Between June 2020 and July 2022, 380 participants aged 5–73 years were included; 87% adults, 52% men, 50% of devices implanted in the right ear and 19% bilateral. Most patients had a diagnosis of conductive hearing loss (61%) followed by mixed hearing loss (24%) and the remainder of PANU. Among the surgeries, 13% corresponded to the conversion of other devices to piezoelectric. The surgeries lasted an average of 53min. The average skin thickness was 5.7mm with only 22% soft tissue reduction and 7% bone polishing. The mean FREE-FIELD GF observed for pau cases was 65.4dB. In conductive hearing loss, the mean GF obtained was 41.2dB and finally in mixed hearing loss, the GF observed was 47.9dB. The comprehension of speech in noise was pointed out as the main issue to be improved with the device and the improvement was reported by the patients.
Discussion: A new active transcutaneous BCHI design using piezoelectric stimulation for rehabilitation of patients with LHC, MHL, or SSD was clinically evaluated in this national multicentric clinical investigation. Surgical and clinical–audiological results collected during the 6-month follow-up period demonstrate that the system is safe and presents itself as an excellent option for auditory rehabilitation. The implant has a low profile, with fine design of the piezoelectric actuator, does not require frequent bone chopping, and when necessary, bone removal is minimal compared to other active transcutaneous systems, which require the electromagnetic actuator to be Indented. This ability to place the actuator on the bone surface and design of componente único do implante, permite alguma versatilidade cirúrgica, culminando em uma cirurgia mais simples e rápida. O tempo de cirurgia, embora seja curto, tende a surgeons become familiar with the procedure, reaching cases of 30min of surgical time. Transcutaneous systems generally result in lower rates of complications compared to percutaneous systems, and this was reflected in our safety data. Few complications have been reported and the complications are mostly considered mild. The device provided a statistically significant improvement in the comparison of thresholds with and without the device, including in the high frequency region, between 4000 and 6000Hz. It is worth commenting that in implantable hearing aids or not, no acoustic gains above 4000Hz are expected. accompanied by the greater distance between the actuator and the sound processor.
Conclusion: These results confirm the clinical safety, performance and benefit of an innovative active transcutaneous bone conduction implant using a piezoelectric transducer design in individuals with conductive hearing loss, mixed hearing loss, or unilateral sensorineural deafness.
Keywords: Deafness; Implant; Piezoelectric; Hearing aid.