Special issue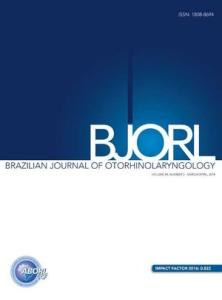 This article is part of special issue:
Vol. 88. Issue S2
More info
Full Text
Objective: To evaluate the benefits related to the use of corticosteroids in the adjuvant treatment of patients with periamigdalian abscess.
Material and methods: A retrospective study was conducted in a tertiary hospital of patients treated by the Otorhinolaryngology Service of the Institution, from March 2018 to February 2022. The following data were collected from the patients: gender, age, duration of disease evolution, use of medications before hospitalization, use of corticosteroids during hospitalization, antibiotic used, volume of abscess evaluated by computed tomography, drainage, drained volume, leukocyte count (leukogram) at hospital admission and after 48h, Protein C reactive (PCR) on hospital admission and after 48h, symptoms at hospital admission, clinical evolution during hospitalization and isolated microbiological agent.
Results: 90 hospitalized patients diagnosed with periamigdalian abscess were evaluated. The following parameters were not influenced on the size of the abscess: duration of disease evolution, previous use of anti-inflammatory drugs, age group, length of hospitalization (days) and leukogram at hospital admission and after 48h. In patients who used corticosteroids, no statistically significant reduction in pain was observed, in the duration of hospitalization and in the duration for acceptance of a general oral diet (p=0.490, p=0.775 and p=0.465, respectively).
Conclusion: The use of corticosteroids as adjuvant therapy in patients with periamigdalian abscess has no benefits concerning pain control, reduction in length of hospitalization or duration for acceptance of the general oral diet.
Keywords: Periamigdalian abscess; Corticosteroid; Pharyngeal infections.